Diversify Your Investments with Land for Commercial Wind and Solar Projects
Wind and solar land leases and sales can provide income for 35 years or more. This is a private placement offering for verified accredited investors only.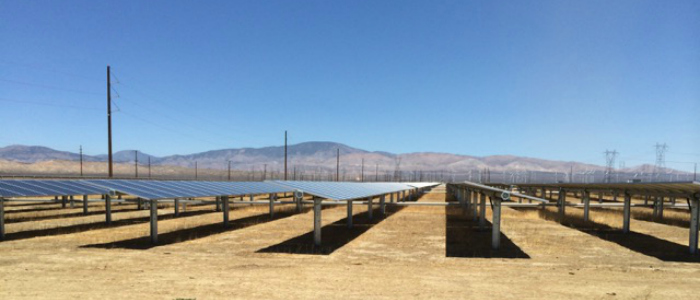 | Maximum Offering: | Expected Yield: | Expected Acreage |
| --- | --- | --- |
| $3,000,000 | Call for Rate | 800 |
| | | |
Recently Funded Opportunities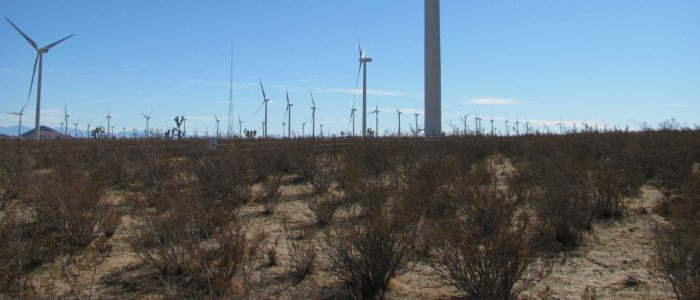 | Amt. Invested: | Expected Yield: | Expected Acreage |
| --- | --- | --- |
| $1,093,000 | Call for Rate | 606 |
| | | |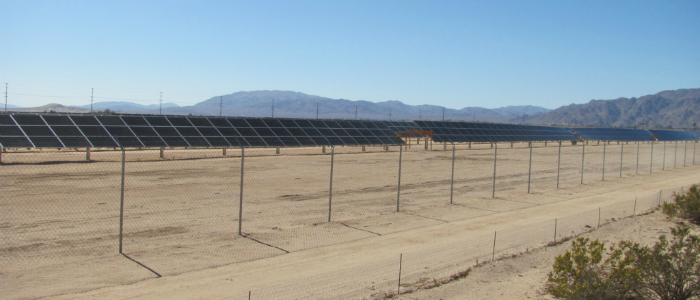 | Amt. Invested: | Expected Yield: | Expected Acreage |
| --- | --- | --- |
| $685,000 | Call for Rate | 800 |
| | | |
| Amt. Invested: | Expected Yield: | Expected Acreage |
| --- | --- | --- |
| $2,000,000 | Call for Rate | 800 |
| | | |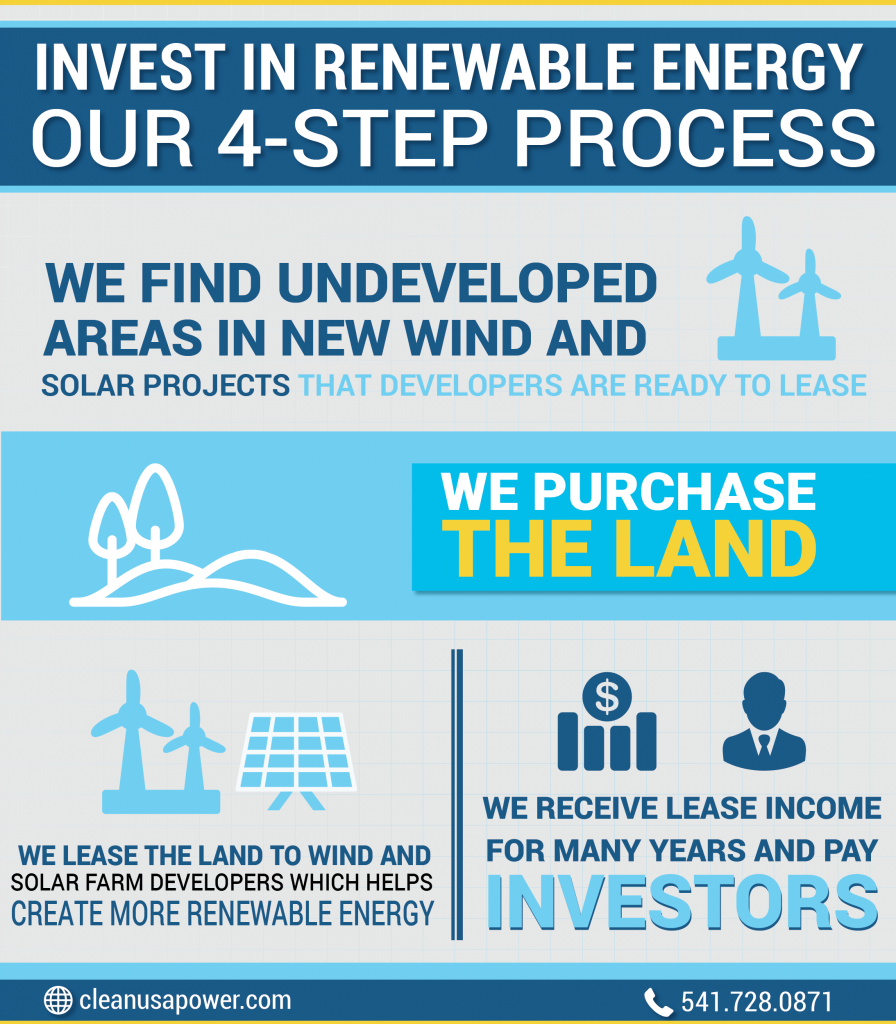 Clean USA Power Investment Opportunities buy land for wind and solar projects.

You buy a minimum of 50 shares ($1,000 per share)

We expect renewable energy companies to continue with leases and/or purchase land within each investment opportunity. The profit (or possible loss) is divided amongst you and other investors pro rata.

You may withdraw your investment after year 5 (at then current appraisal value) subject to some restrictions* or keep the shares for the life of each opportunity, which is expected to be 35 years or longer.
There is no debt financing within each investment opportunity. All investment opportunities are 100% private equity. If you have been looking for an income-producing asset that does not follow the stock market, and is projected to pay you double-digit returns – you have found it! *
Please review these restrictions and all other terms and conditions prior to investing by requesting a Private Placement Memorandum.
When John approached me about investing in renewable energy, I was very interested to learn more. Historically my investments had been limited to residential homes and equities. The manner in which he setups his land purchases makes a lot of sense and the numbers pencil out nicely. Since investing, we have also put solar panels on our own home. Leveraging the free energy put out by the sun seems like a no brainer and it's better for the environment. Win-win-win.
As I get older (and hopefully wiser) I feel it's more important to focus my investments of time, resources and money on things that make life better for more than just myself. Investing in renewable energy with my retirement savings gives me the satisfaction that my resources are making a difference in air quality for others, as well as, future generations. I was surprised to learn the great rate of return and long-term security investing in renewable energy can provide. I truly believe this is the next frontier for clean energy and retirement savings security.
One thing that attracted me to Clean USA Power, Inc., is that it enables me to invest in both land – the one thing there won't ever be more of – and renewable energy at the same time. The fact that it is also in my area is a real plus as well. Some of my investments are just investments. This one is more personal because of location and because it so clearly contributes to making the world a better place…