By Guest Author Seth Murphy
If done correctly, starting a construction company can be quite profitable. According to construction industry data from 2013, pretax profit rates were 8.7 percent for land subdivisions, 3.8 percent for industrial buildings, 3.2 percent for single-family homes, 3.0 percent for road construction projects, and 2.1 percent for commercial buildings. 
While your construction business will likely become more profitable as it grows, the first step is coming up with a business plan and putting this plan into action. Clean USA Power tells you how in the following sections. 
Write a Business Plan
Every startup needs a carefully drafted business plan, as this document outlines the different steps that must be taken to successfully turn your construction business idea into a reality. Your business plan should include your company goals, vision, and executive summary; target customers and clients; list of offered services; financial projections and funding needs; and your marketing strategy.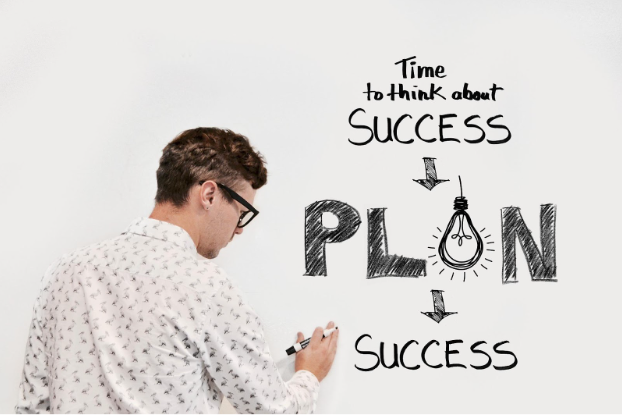 Image via Pixabay
Choose Your Legal Structure
In addition to writing your business plan, choosing a legal structure is one of the most important steps you'll be taking when starting a construction company. So take the time to compare legal structures, learn about the pros and cons of each type of business entity, and determine the best fit for your business. Once you've decided, you can use a third-party formation service to cost-effectively register your business online. 
If you decide to structure your business as a limited liability company (LLC), you'll also want to choose the right tax classification for your construction company. Single-member LLCs are automatically classified as disregarded entities, while those with multiple members are considered partnerships. 
S- and C-corps are two other options for LLCs. The benefits of classifying your LLC as an S-corp, for instance, include asset protection and self-employment tax savings.  
Apply for Licenses and Permits
Depending on the type of work your construction company will be doing, the state in which your business is registered may require you to obtain one or more licenses and permits. As a few examples, you may need a general contractor license, general business license, builder's license, and the following types of insurance policies:
Professional liability insurance.

Workers' compensation.

General liability insurance.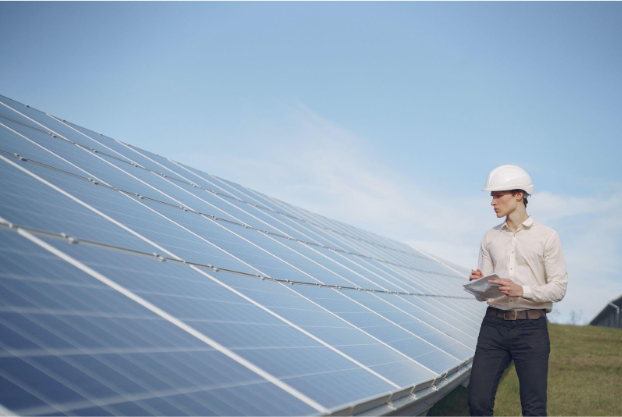 Image via Pexels
Create Your Business Website
Writing a business plan, choosing a legal structure, and applying for business licenses and permits are all essential steps when starting a construction company, but they aren't the only ones you'll need to take. You'll also need to focus on marketing and branding your new construction business. And the first step toward marketing your construction company is creating an eye-catching business website. 
Fortunately, there are lots of website builders that can be used to design your new site. Other tools can be used to design a custom banner for your website, allowing you to personalize banner templates and add your own animations, colors, font, and text. Banners can also be added to your social media profiles, ad campaigns, and other marketing efforts, both digital and print.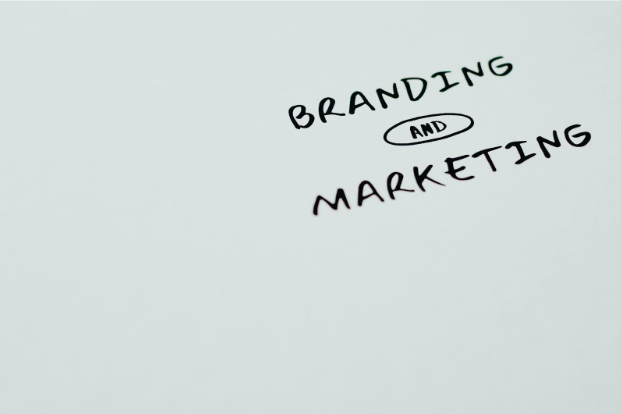 Image via Pexels
Keep Track of Projects, Documents & Finances
To keep your new business organized and on top of its projects, documents, and finances, be sure to look into the wide array of contractor apps available. These construction apps can help with managing projects and contractor scheduling, keeping track of construction documents and equipment, and making smarter business decisions overall. 
In Conclusion
From choosing a business structure to designing an eye-catching website, there are lots of steps involved in the process of launching a construction company. However, partnering with Clean USA Power can help to make your new construction business even more successful and profitable, thanks to our commitment to selling or leasing land for solar energy development. Contact us today at 541-728-0871 to discover how we can help you along the way, whether you're interested in developing a project, selling or leasing land, or investing in solar projects.
Looking to sell or lease solar land or invest in solar development to save the planet? Contact Clean USA Power today. 541-728-0871